Office Services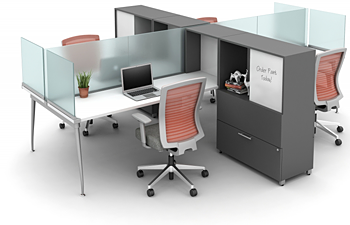 Whether you need large, open workspaces or personal, space-saving surroundings, our depth of experience and range of projects offer you uncommon opportunities to create an efficient, functional, and desirable office environment.
Your office space, no matter how big or small, is important to us. Give us a call and we'll help you with all your office service needs.
Our Services Include:
Office Furniture Sales, Receiving, Delivery, Assembly, Reconfiguration, and Installation
Modular Cubicle Tear Down, Setup, and Layout Design
Office Moves
Building Decommissions
Office Furniture Removal and Disposal
Professional Office Furniture Installation
Our goal is to help you create a work environment that is of the highest quality. Our office furniture services team is certified on many major furniture brands directly from the manufacturer. We use safe, efficient work methods and always make sure the punch list is complete and the area is clean before we leave. All aspects of your furniture installation are handled with the utmost precision. We help you plan and organize new installations or reconfigure your current office space to provide you with the quality environment you want. From our project managers to our office furniture installers, each member of our team is experienced, professional and courteous.
Office Moves/Relocation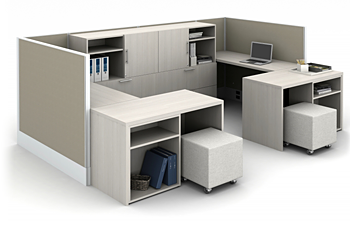 Change is a necessary part of any business and moving can be stressful. Facility Works will manage your move so that you can focus on your business. Our many years of experience in business relocation allows us to handle your projects effectively and efficiently. Whether you are moving across town or you are simply moving to another floor of your current building, we can help. Our solutions are affordable and reliable and are geared to help reduce any downtime that may be experienced during the move. Our professional and experienced team will help make the move go smoothly and will take care of everything for you.
Our Business Relocation Services Include:
Complete management of move to meet your timeline and schedule
Inter-office, across town, or across country business moves
All necessary materials including boxes, dollies, reusable crates
Complete packing services including custom crating as needed
Disconnect and reconnect electronics and computers
On-time project completion
Office Furniture Decommission
While it is not something most businesses think about, there do come times when you have to get rid of unnecessary furniture. If you move into a new office, if your company downsizes, or even if total liquidation is necessary, you must do something with your excess office furniture. Facility Works can help you with all of your office furniture decommission needs. When you have office furniture that is older or gently used, we can help you sell it, store it, or even donate it to a worthy charity for repurposing. If disposal is necessary, we will use environmentally sound landfills and recycle as much product as possible.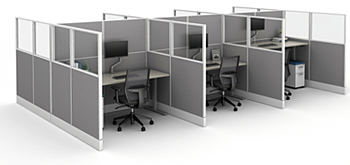 Facility Decommissioning Services Include:
Disassembling or dismantling the furniture to be decommissioned
Completing an inventory of your excess office furnishings
Photographing all of all product to be decommissioned
Product evaluation for employee sale or open market sale
Furniture & equipment packing and loading for transportation
Warehousing and storing offsite
Broom-cleaning of the decommissioned space
File storage and shredding
Why Us?
Instead of wasting hours on talking to sales reps, movers, product suppliers, and installers, you make one phone call and continue to deal directly with a work management professional. We reduce the layers of authority to one- the person with the experience and expertise to help.
Our specialists take care of every requirement in your office design or transition, including:
Workplace goals
Measurements
Design
Proposals
Product selection
Orders
Delivery
Unloading
Assembly
Installation
Removal
Call Facility Works at 717-512-5578

for a

FREE

consultation on installation, moving, decommissioning,

or designing the office environment you need. We offer creative ideas, a seamless transition, and proven

strategies to maximize efficiency and minimize downtime.